When and Why to Use Purple Threadlocker
It's very easy to believe in the products you sell when those products are Henkel's LOCTITE® adhesives. But it's even more important that our customers believe in our products. In working with customers every day, we often hear, "what is the difference between red and blue threadlocker?" Lately, though, we've been hearing more people ask about our Purple Threadlocker, LOCTITE® 222™.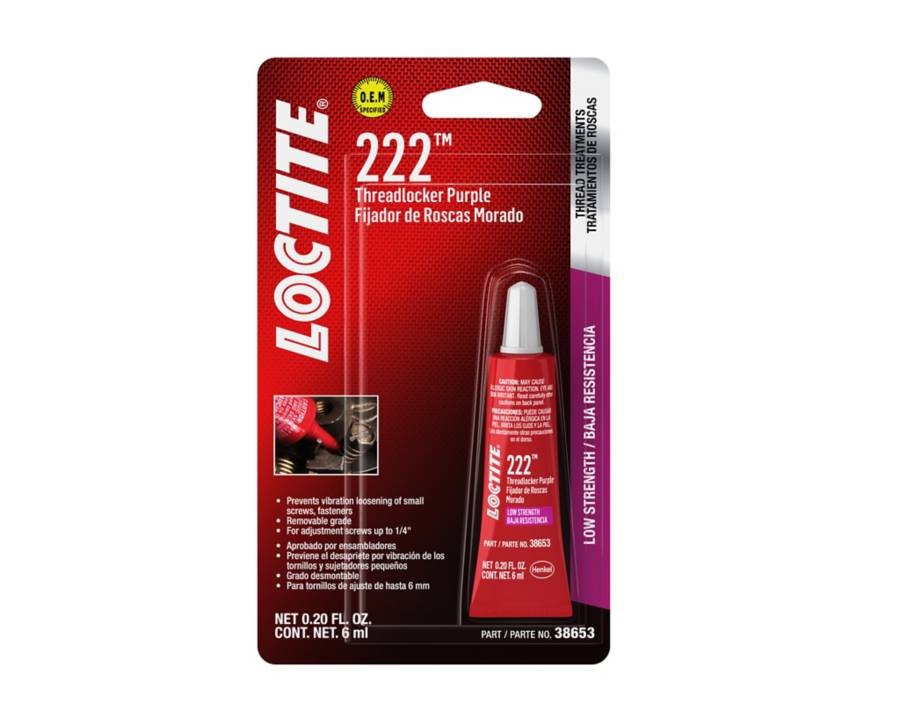 LOCTITE® Purple Threadlocker has many uses, from carburetor screws to eyeglasses to small screws on laptops. Due to its low strength, it can be removed with the same tool used to put the project together. It is available in an easy-to-use liquid application, which makes the product especially efficient with very small screw applications, less than ¼ inches in diameter.
In the feedback we receive from customers, many use it on automotive maintenance and motorcycle maintenance applications such as carburetor screws and firearms.
Some customers use it for around the house repairs like a crown knob in a wristwatch repair or on any of the many screws that can come loose in a laptop.
Not Just for Vehicle Maintenance
Overall, this product has a broad array of uses to cater to many applications. Its low strength makes it perfect, as it can be removed and resealed. Like all of our threadlockers, the purple increases safety and prevents loosening, leaks and corrosion. Long term, this means less money spent on visits to the repair shop.