Engineered wood is an application field that requires adhesive solutions with a high contribution to sustainability. Because of this, we've developed LOCTITE PURBOND adhesives with the latest technology. The result is a solution that is both good for the environment and more safe for workers. Find more information about the technological background of our fast curing and odorless adhesive solutions in the following.
LOCTITE Purbond: Quality adhesive solutions for load bearing wood construction
Environment and Work Safety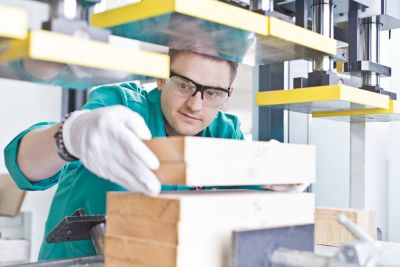 Contact us!
Whether you need technical consultancy for your applications, detailed information on LOCTITE Purbond adhesive solutions or you would like to request a Technical Data Sheet (TDS) - please get in contact with us!